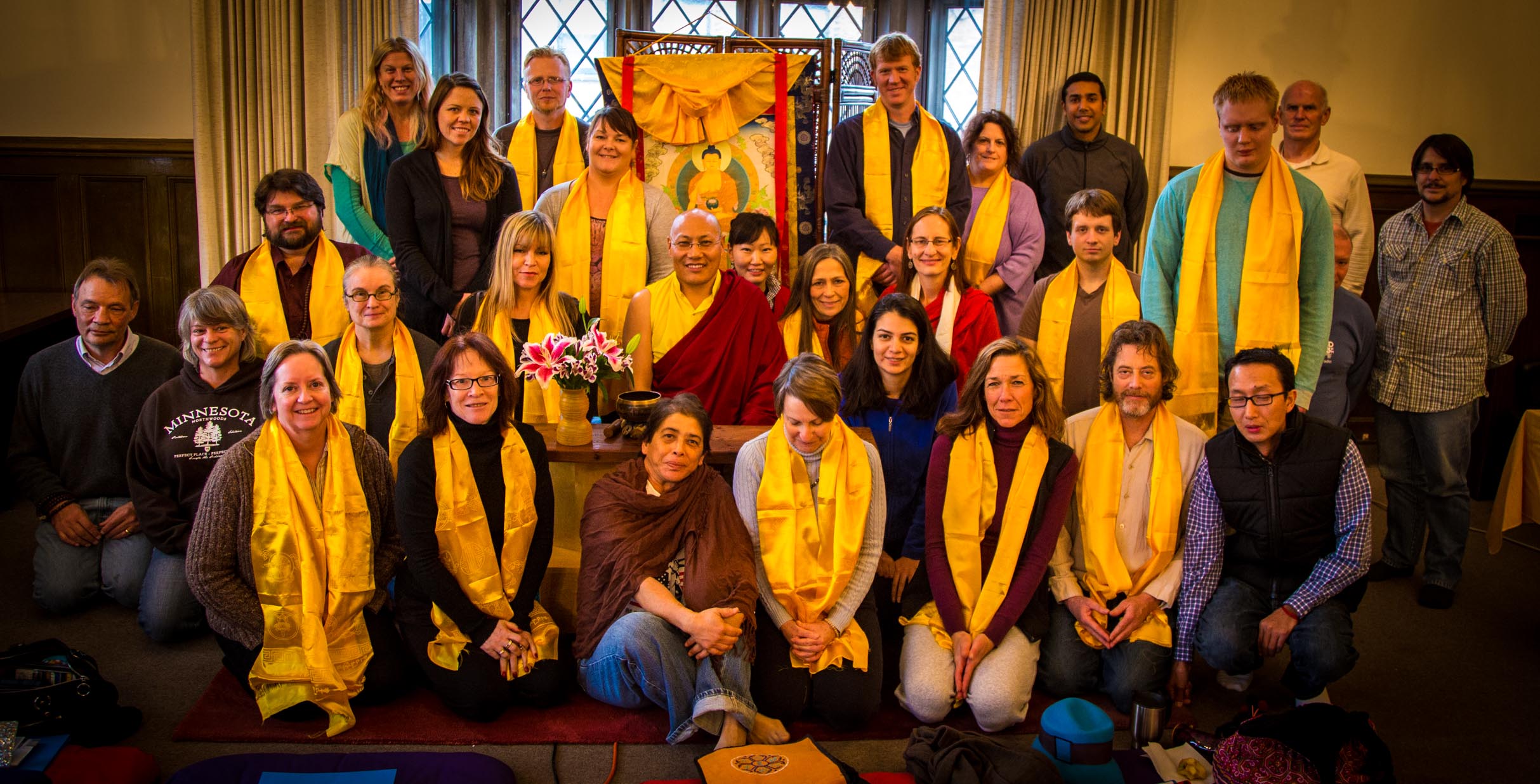 Dear Friends,
We meet monthly on Sundays (usually the fourth Sunday of the month) for meditation and teachings, starting at 11 am and ending at about 2:30 pm.
We will start with opening prayers, Heart Sutra, meditation, followed by Khenpo's first teaching from the Awakened Mind series on the Outer Preliminaries. We will be breaking for a simple and light potluck lunch so please bring something to share if you can. We will, of course, be ending with closing prayers.
There are four teachings in the Awakened Mind series: The first teaching is on the Outer Preliminaries, the second on Bliss, Clarity, and No-Thought, the third on Lineage Blessings in Vajrayana, and the fourth and final teaching is on View, Meditation, and Conduct.
I think you will find these teachings to be helpful and profound. Each teaching is approximately one hour long.
All of you are welcome and if you would like to join us, please let me know by email at [email protected]. Or if you have questions, feel free to call me at (218) 393-3923.
We meditate at:
Bodhicitta Sangha-Duluth
501 West 4th Street
Duluth, MN 55806
First-time visitors, please call Candace Keane for directions and parking info at (218) 393-3923.
We will meet on the 4th Sunday of every month ongoing from 11 AM to 2:30 PM.
Google Map Link for Bodhicitta Sangha-Duluth
Coordinators:
Candace Keane: (218) 393-3923
Rick Dalen: (218) 384-9779